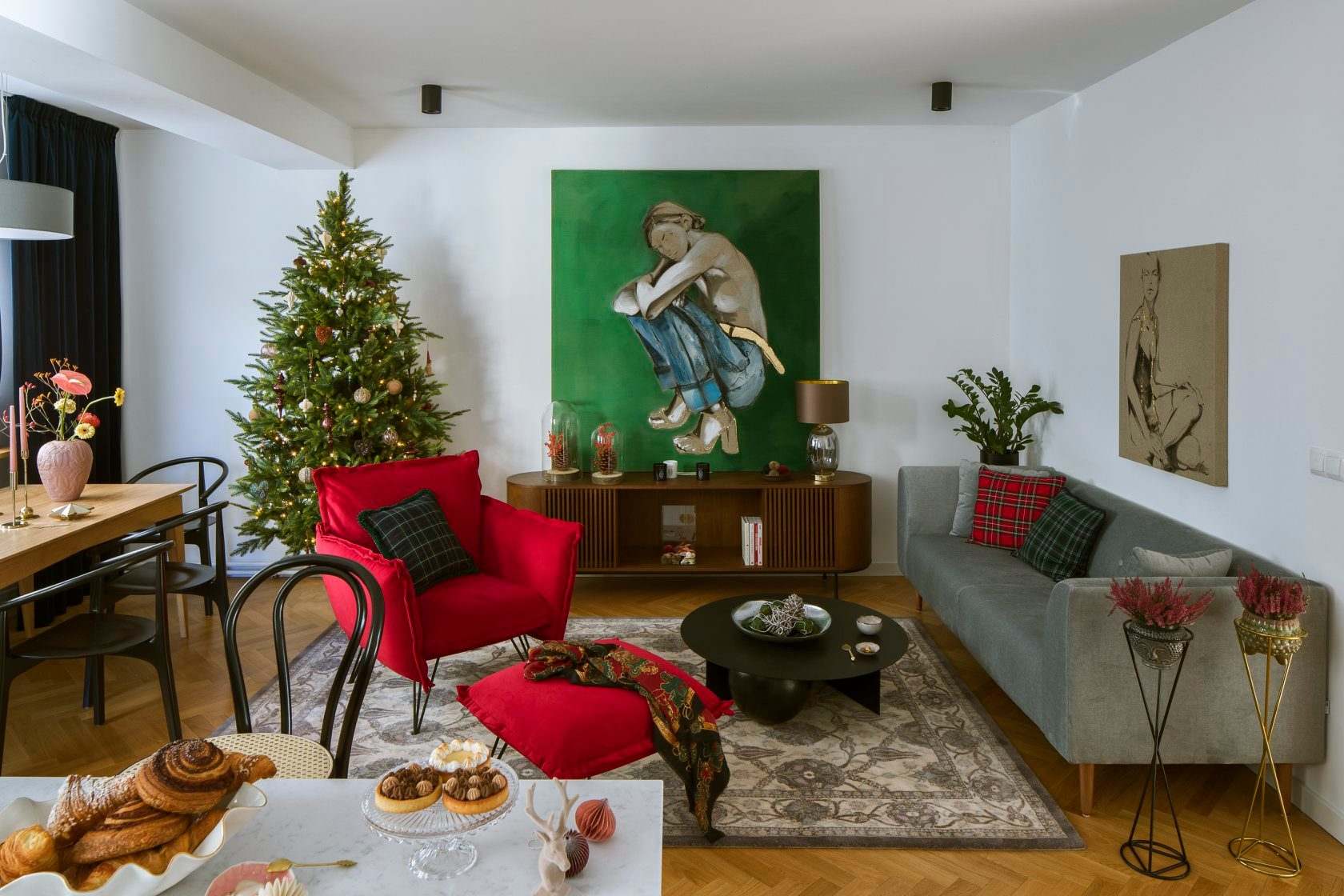 Polish design movement #supportpolishdesign
For the third edition of the #supportpolishdesign (org. #wspierampolskidesign) campaign, an apartment interior in hip Warsaw neighbourhood Powiśle has been re-worked to showcase the best of Polish design, including a selection of contemporary Agnella rug creations.
Created by local interior designer and stylist Kamila Jakubowska-Szmyd and brand consultant Filipina Hanus, the duo chose a 60msq apartment in the fashionable Powiśle district, surrounded by independent galleries, vintage stores and cafés culture, in which to create a 'home' brimming with the very best of Polish design talent.
The beautifully designed and furnished space included a kitchen with a dining room, a living room and home office space, a master bedroom, kids' room and bathroom, all decorated with timeless pieces that also nod to the latest interior design trends.
In the festive-themed living room, the art-deco inspired Belusa wool rug complemented the magical Christmas style, adding cosiness and warmth. The Agnella rug created the perfect backdrop for the furniture pieces from other Polish design brands, including a striking black coffee table from Salak, the wine-colored Hugo armchair by Adriana Furniture, accessorised with designs from Elementuj, Maison La Revolte and Kaspa.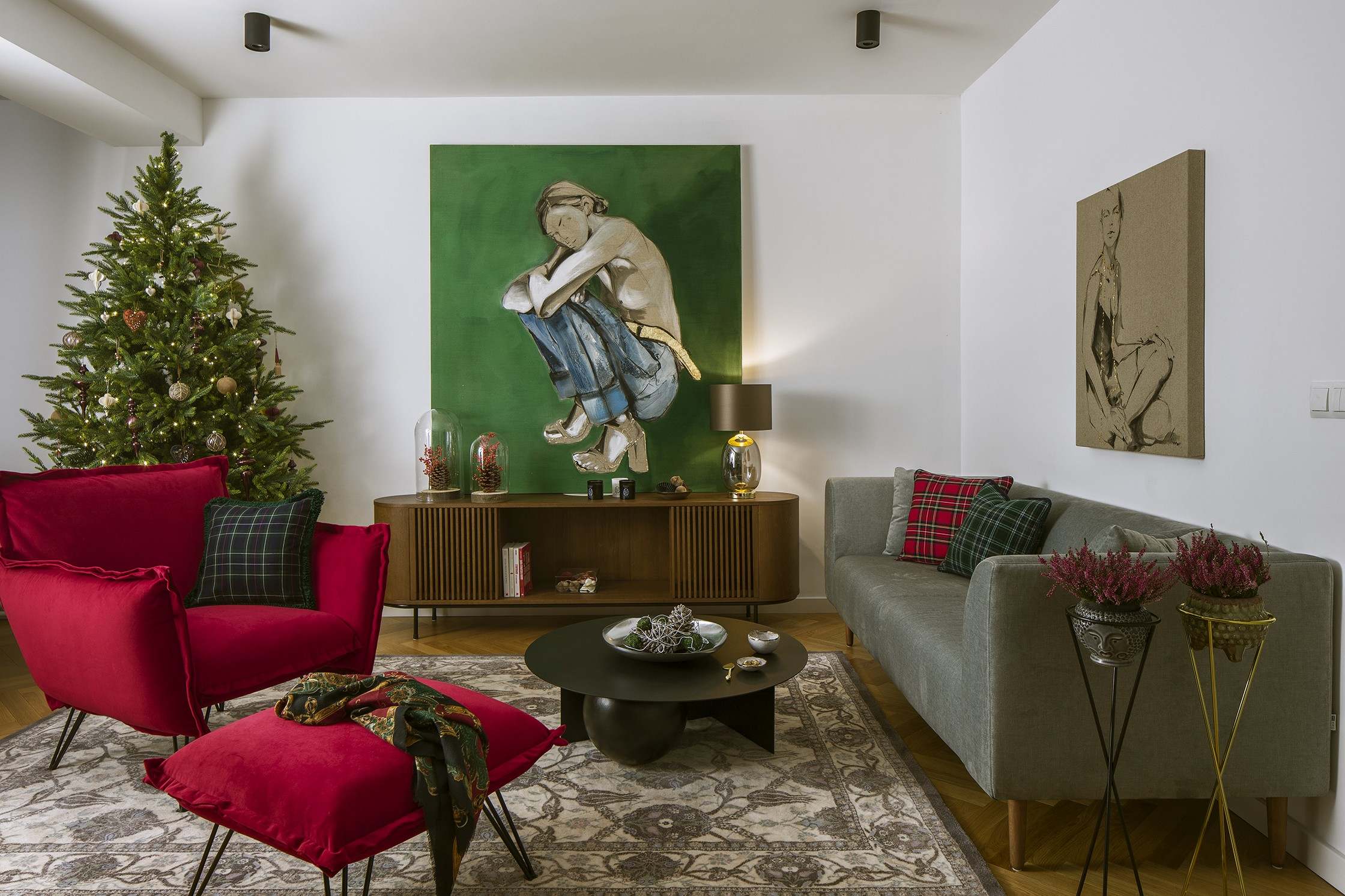 In the kids' room, a bright Aiko rug from the Calisia collection creates a fun and playful atmosphere for the set-up of wooden furniture from Minko, a bed from the Pille brand, a table from Sky For Kids and decorated with beautiful textiles from Lilu.
The minimalist master bedroom of the apartment features the graphic stripes and zig-zags of our folklore-inspired Oni rug, a versatile, contemporary-meets-classic design chosen to work alongside the tactile natural materials of the interior scheme. Other design highlights of the room are the cool Delikate bed from Scandicsofa, dressed with bedlinen from the By Moana brand, a bedside table from Fondu, lighting from Kaspa and a painting by the author Irina Vilim.
The finished space was captured in a beautiful shoot by local architecture and interiors photographer Yassen Hristov.