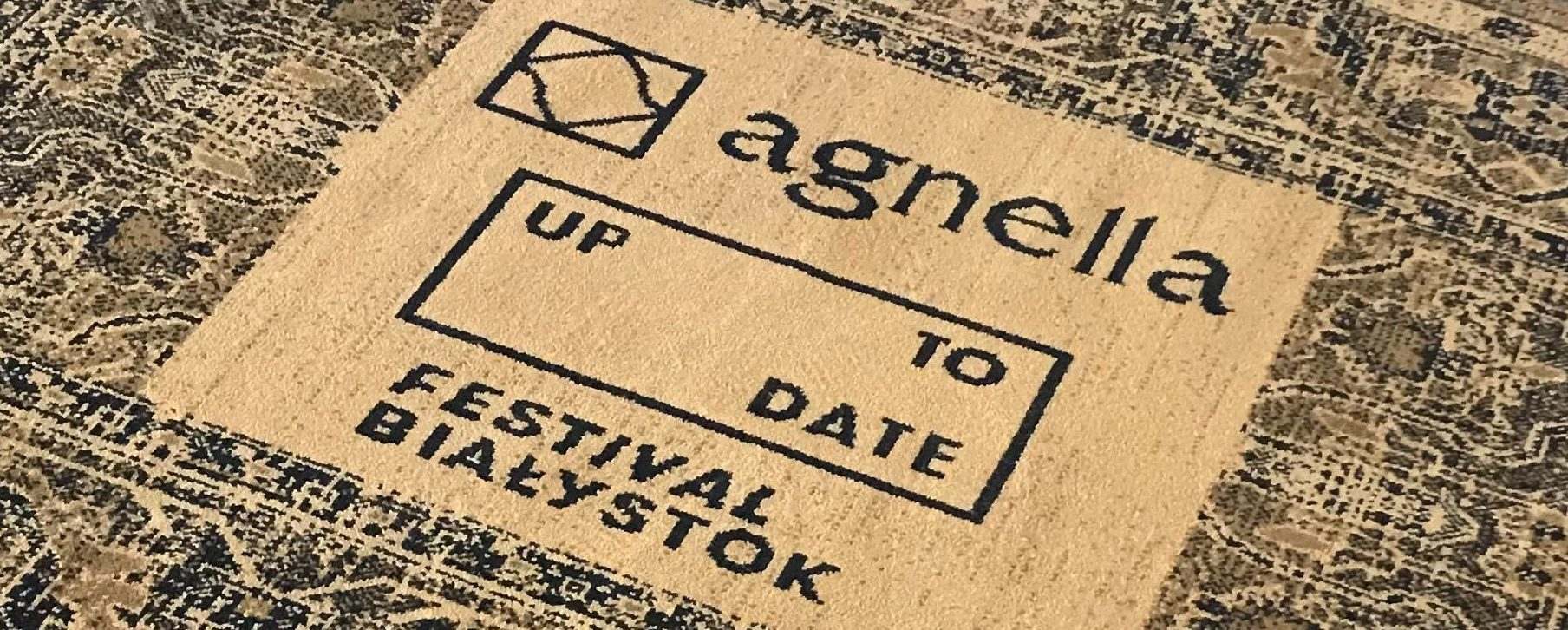 Agnella at the Up to Date Festival
The Up to Date Festival is a unique event that has brought together electronic and rap music enthusiasts together for the last ten years. During this year's festival, you might have noticed Agnella Rugs at the heart of the gathering.
Throughout the festival, music fans from all over Europe could sit upon the "Zone of Silence" rug specifically made for the event – whose name comes from the same phrase elegantly woven into the rug itself – in the Podlasie Opera and the Branicki Palace in Bialystok where they had the opportunity to listen to music while doing so.
At the festival's primary location (the Municipal Stadium in Bialystok), Agnella rugs were the centrepiece that continued to be at the heart of the festival in two distinctive areas. You could find festival attendees taking part in one of UTDF's famous social projects, "Send a Postcard to Grandma" on an Agnella rug where they were able to write a festival-branded postcard to their grandparents allowing generations to connect.
While at the festival, you certainly couldn't miss the unique lineup of artists, but also the physical setlist on display. Agnella had the honour of creating a unique rug with the setlist woven on it, perhaps the first rug ever made of its kind!
Agnella was honoured to be part of the festival in so many unique ways.
Krzysztof Karpiński Fotografia is the author of the photo with lineup rug.