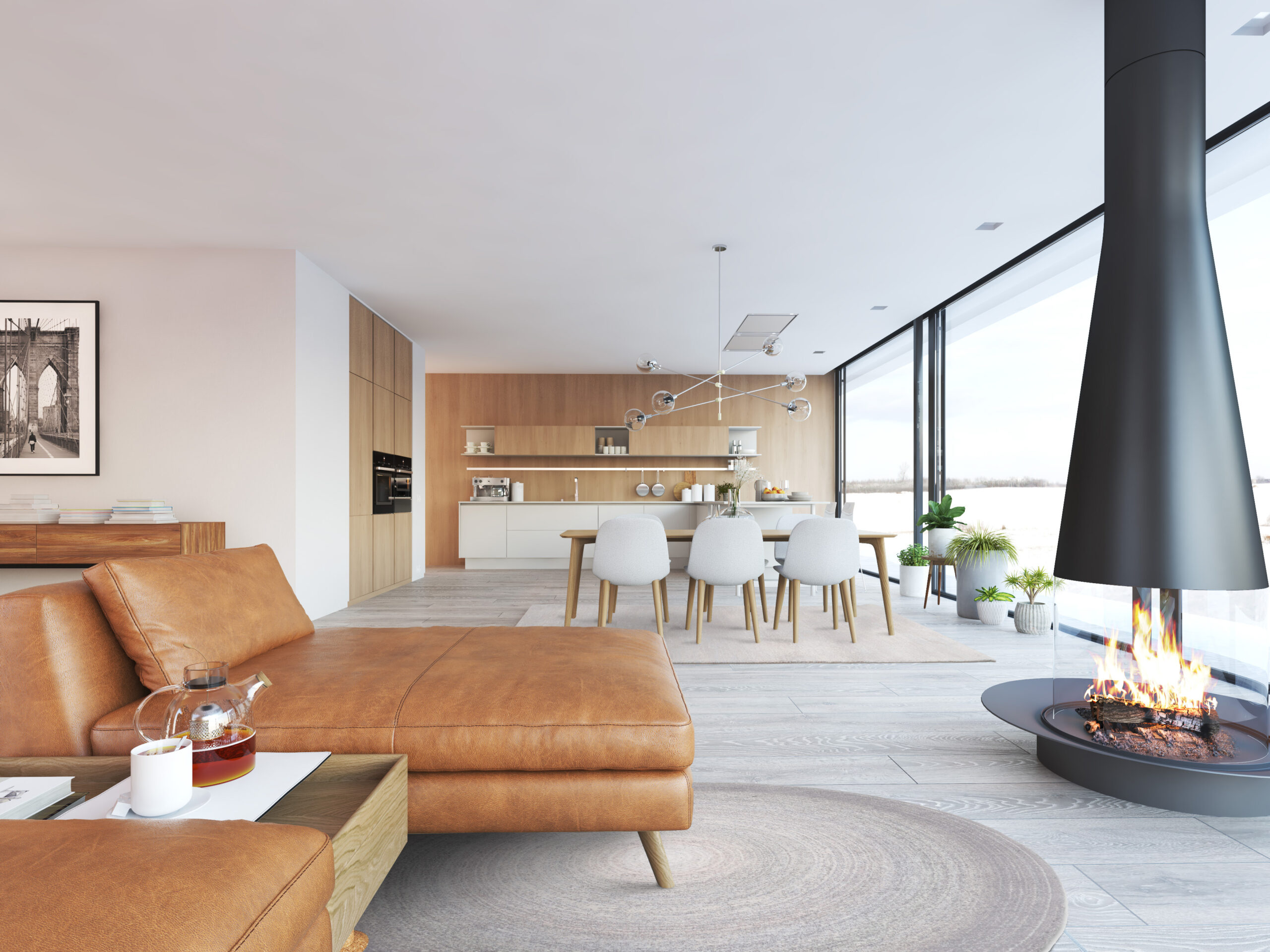 Here are some tips on what to look for when choosing a small rug
Rugs can vary – muted and colourful, patterned and single-coloured, as well as large and small. While large wool rugs look best in spacious rooms, small rugs are perfect for interiors to which we want to bring a breath of designer freshness. What should you consider when choosing a small rug and how can you use it to emphasise the character of your interior décor?
How to choose a small rug?
Smaller wool rugs are most often chosen for rooms such as a hall or a small study. Rugs in these rooms usually have a decorative function. It is worth knowing that the proverbial 'fifth wall' can play a key role in the décor, so apart from the size of the rug, you should pay attention to the colour of the floor decoration.
Although it is commonly said that light-coloured rugs work best in small interiors, this rule does not apply to wool rugs. Our proposals include both subdued and slightly bolder colours. So how to choose a small wool rug by its colour?
For interiors finished in a modern style, it is worth choosing an avant-garde floor decoration such as the AIKO model from the Diamond collection, whose potential lies in tonal colour transitions, or a blue DEAN pattern from the same collection, tempting with its harmonious composition. If, on the other hand, the owners wish to achieve a more minimalistic effect, an excellent choice would be the grey ethnic ONI rug from the Noble collection, or the white ALULALA pattern from the Galaxy collection, which is extremely finesse and light in its form.
Small ornamental rug
Apart from rugs for modern or minimalist interiors, you cannot forget about classic designs. Our small wool rugs are not only synonymous with the power of colours but are also a true cornucopia of patterns, which are perfect for traditional interiors with a home atmosphere based on elegance, comfort and good taste.
Speaking of good taste, we immodestly admit that our Design Department can surprise you with stylish patterns. Eye-catching ornaments adorn, for example, the KARO rug from the Galaxy collection, whose motif is reminiscent of luxurious refinement. If you are passionate about modern interiors, we recommend the innovative floral motif on the small version of the CAMILLA sand rug from the Agnus collection.
The choice of a small rug is governed by one rule – the so-called 'fifth wall' is to be, above all, a decoration that enlivens the décor of our halls or small studies. Wool softness should match the room in terms of size, style, colour and pattern.